Welcome To Indian Point Presbyterian Church
Welcome to Indian Point Presbyterian Church!
We welcome you in the name of Jesus Christ our Lord and Savior!
---
News and Upcoming Events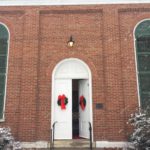 Christmas Eve Candlelight Service
The Christmas Eve Candlelight Service will be held on Saturday, December 24th, at 7:00 p.m. Please join us for this beautiful Christmas Tradition and enjoy an evening of Scriptures and Carols ending with the sanctuary aglow with candlelight as we all sing Silent Night.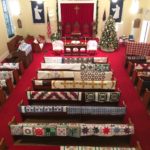 Christmas in the Country 2016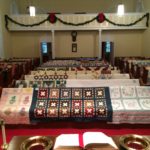 We want to thank all of you who participated and joined us for Christmas in the Country.  We were blessed to have over 50 quilts on display in the sanctuary!  It was a beautiful sight to behold!
We also want to thank everyone who visited our vendors, joined us for cookies and coffee, and joined us for fellowship.  It is always such a joy for us to show off our beautiful church and visit with friends old and new.
Next year we hope to participate again and add to the activities at the church!
Hanging of the Greens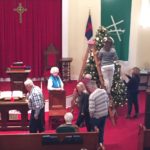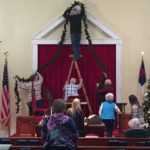 We enjoyed coming together after the Sunday Service to prepare our sanctuary for the Advent season