Beauty, simplicity, sanctuary.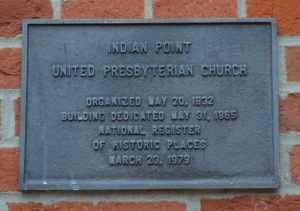 We began our congregational life as North Sangamon Presbyterian Church when members of the Sangamon Presbyterian Church (now First Presbyterian in Springfield IL) found travel to and from Springfield to often be challenging. Founded in 1832 with 36 members the founding pastor was Rev. John G. Bergen.
During the Civil War our current sanctuary was constructed from a hand drawn floor plan that came from Virginia for a grand total of just under $3,000. All building materials were locally derived. We were selected in 1979 to be on the National Registry of Historic Places as the first known example of Georgian Style Architecture west of the Appalachian mountains.
In 1960 a Fellowship Hall was added along with air-conditioning of the entire structure.
The facilities have been refurbished as needed and we are proud of our most recent restoration in 2010.