Weddings can be indoors or out, but always beautiful here.
We are blessed to be host to a number of weddings each year, both of members and non-members. Interested folks are welcome to bring their own clergy if desired or make requests of the church board if they would like the installed pastor to officiate.
We would love to send you all of the details if you are interested, just drop us an email with your name and address, to the church at the email address below and request more information. Dates are reserved on a first come first served basis.
Beautiful surroundings for your wedding day
Unique outdoor weddings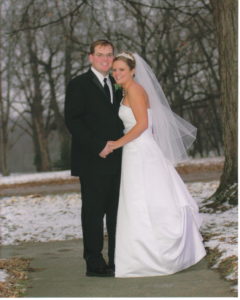 We can hold a little over 200 folks for most weddings but many more for outdoor services.
Our costs for non-members are very reasonable.
We do ask that no alcohol be brought to the church during the service.
We have a raised stage for outdoor services that has electrical service for musicians and sound systems.
Large parking area.